Mon. Feb 22, 2021
By the time this post goes up near everyone on Earth will likely know that
Daft Punk has officially called it quits
.
Well, atleast they the best run of any artist maybe ever? You really can't underrate the influence they've had on modern culture at large, and I really can't understate the influence they've had on me. From voraciously scouring every corner of their collective catalogue, to their individual ones (including Thomas Bangalter's
Roulé
imprint to Guy-Manuel de Homem-Christo's
Crydamoure
label),
and everything in between
.
Really the big question everyone is likely asking themselves is what does this break up really mean? That they're quitting music altogether? Will they go back to doing their own musical projects (see above re: Roule & Crydamoure)? Are they going to branch out into other creative endeavours or industries? Or are they just going to sit around being rich French guys waiting around for the inevitable reunion tour in 5 years, driving their market value up above and beyond what it already is (in the multiple millions). We can imagine it's some combination of all the above.
Anyway, here's some assorted bits of Daft Punk ephemera we've collected over the years. RIP Daft Punk, long live
Kraft Punk
.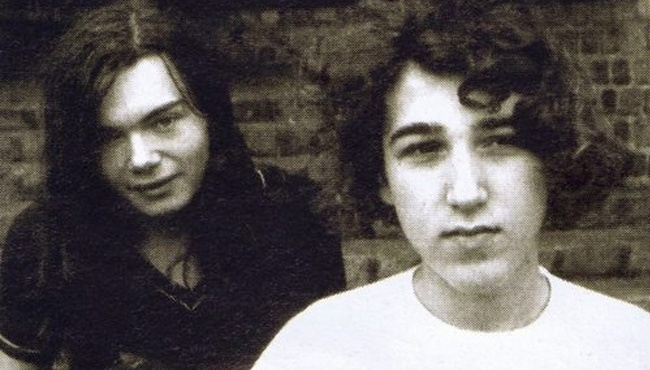 The Daft Punk fellas looking spritely in the year 1992 (before Daft Punk was
officially
a thing).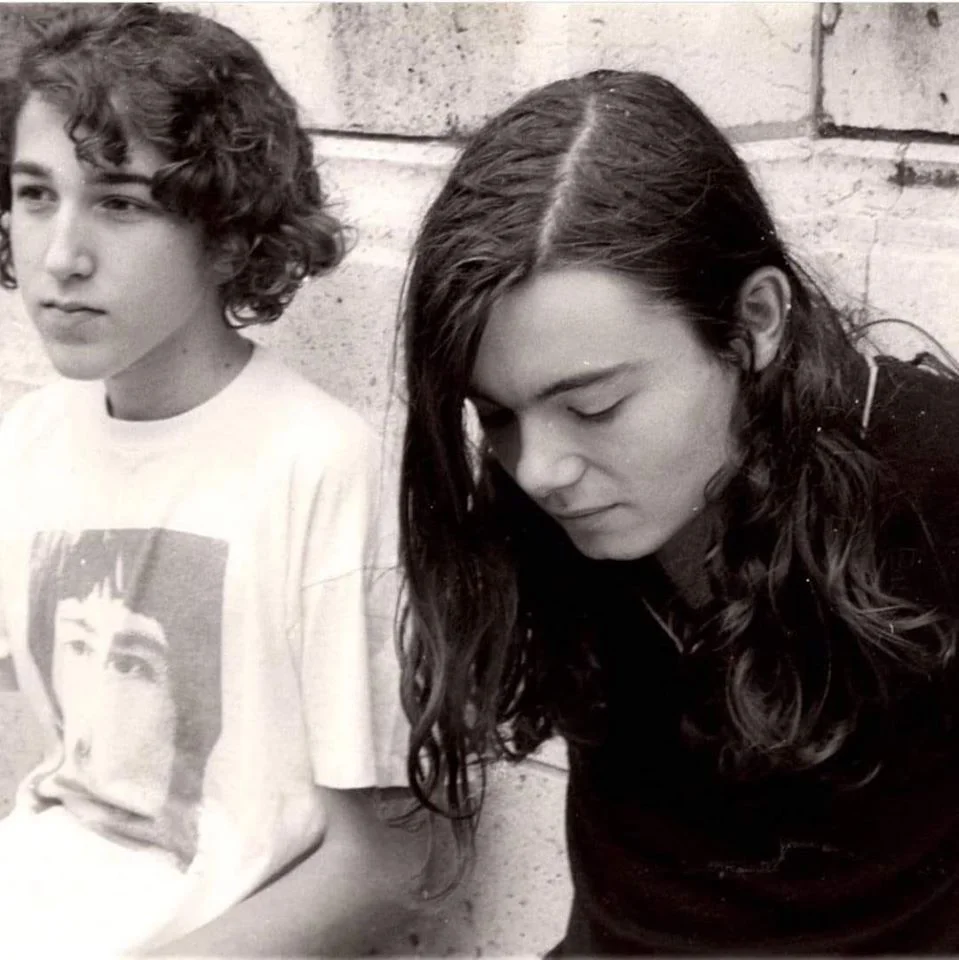 Their 1st musical project was actually a 3 person band called
Darlin'
(the 3rd member was Laurent from a little band called Phoenix).
French clothing designer
Enfants Riches Deprimes
dropped a capsule collection back in 2017 dedicated to this era.
If you've got a cool $300 USD kicking around,
you can still get a shirt from the collection.
This incredible CD rug of "Homework" was made by Toronto based designer
Sean Brown
(he sells a variety of CD rugs like this, not sure if this one is still for sale).
They left the "t" off the end of "Saint Laurent" but you get the gist of this tasty infographic about Daft Punk's robotic evolution over the years.
Did you know that Daft Punk had a Daft Club? A membership card came packaged inside a few 2002 runs of Discovery, granting access to an online portal with exclusive downloads in support of their Daft Club remix album (click through below see the full Web Archive):
A budding young designer by the name of
Edgar Gonzalez
dropped a "Something About Us" bootleg shirt that's a thing of beauty. Very limited availability on this one & we reckon it will sell out very soon all things considered!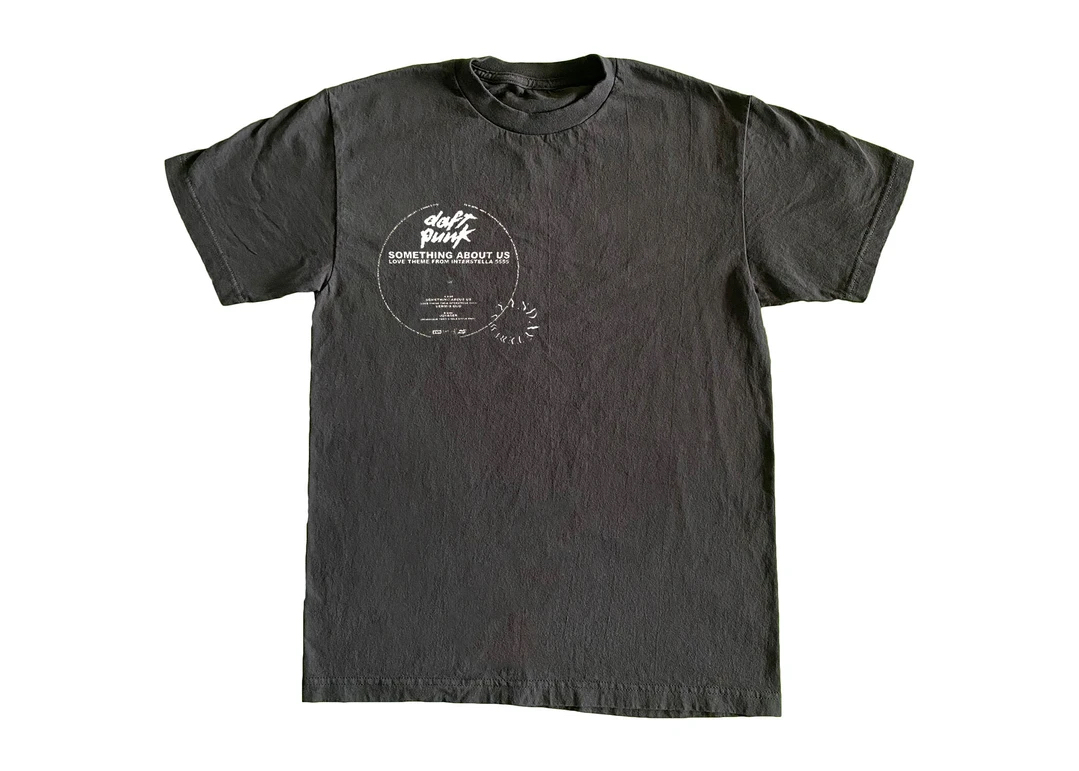 Is "Something About Us" the ultimate love song? Definitely top 5 for us <3
And of course, the video that's been geeked out on by every electronic music nerd in every corner of the internet for the past 15 years:
Daft Punk playing entirely their own material (fragments of their debut album Homework), live (check out all that hardware) and all at a random ass rave in Wisconsin in 1996. More specifically,
"Even Further"
in 1996 at Eagle Cave Campground in Wisconsin, Memorial Day Weekend. Someone please give the guys who had the foresight to book Daft Punk all the way back then (and in Wisconsin of all places) a "Promoter of the Decade" award. Also, contrary to popular belief, Guy Man is actually there. He's just standing to the side and Thomas is hogging all the glory. Without a doubt this video influenced a generation of budding Blog House producers, hardware aficionados and Daft Punk diehards.
I'll miss you DP. Hopefully this isn't a goodbye, but rather a "see you at Coachella in the year 2025".