Thurs. November 10th, 2022
On Saturday, November 26th we're excited to be presenting our dear friend Yu Su & Her Band's
live
experience at Fortune Sound Club.
From
Yu Su
about this very special hometown show:
"The band project started when I was invited to perform for KEXP late summer last year. I quickly put together a group from my long time collaborators Scott Gailey, Aiden Ayers and Josh Contant. We reinterpreted music from my debut album Yellow River Blue as a classic four piece band, and from then on have been very lucky to be invited to play live at Mutek Montreal, Brooklyn Steel with Parquet Courts and the most recently for Kikagaku Moyo's farewell tour. I'm grateful to be able to explore live music in this setting that is very new from the solo projects I've been doing in the past few years and would love to share what we've worked on in the past months as a band as a thank you to the music community and all my friends here in Vancouver. I would not have been able to do any of this without the years of support from you!"
We were (again) lucky enough to get the opportunity to sit down with Yu Su for a quick little convo about her upcoming hometown show, and how life on the road is going these days. Let's go!
This will be your first full band show in Vancouver, yes? How are you feeling about that and can you tell us a bit about how the band came together?
Not the first show ever ever in Vancouver, but the first headline show for us. We had recently opened for Japanese band
Kikagagu Moyo
at The Rickshaw, and that was an amazing experience.
The band project started because of Seattle-based radio station
KEXP
. They had reached out for a live set and I declined initially because, when it comes to live music, I usually only do site-specific sound installation performances. But then I was talking to my best friends Aiden and Scott about it & we were like "what if we just start a band right now" and try it out? They are both very talented musicians and instrumentalists, so together with our drummer Josh we somehow just very quickly figured out how to reinterpret my previously released music into band form, and within a couple weeks we made the recording for KEXP. The rest is history!
We've often spoken about the duality of your "normal" life and "DJ" life. From the challenges of your busy tour schedule, to DJing events with the likes of Solomon in Ibiza or at Rakastella in Miami - which maybe musically are a departure from your compositions as a producer. Can you tell us a bit about the Yu Su "DJ" vs "Live" experience? Is your live band & this mode of performance your way of balancing out these differing aspects of your musical identity?
I am extremely grateful for being able to have this duality of being a composer, either writing pieces in the realm of sound art, scoring, or producing records; and being a touring DJ working in this opposite environment of dance floors full of dense energies. And I think this duality actually comes from me getting into music from this rather fresh "outsider" perspective since I did not grow up with much western music, especially electronic music. My interest does not only focus on certain genres, so I'm always wanting to use different outlets to express myself through music. I've been in a phase of psyche rock, new wave, and post punk in the last couple years which you can absolutely hear through my DJ sets sometimes, and that can be truly delivered through my live band. I love it.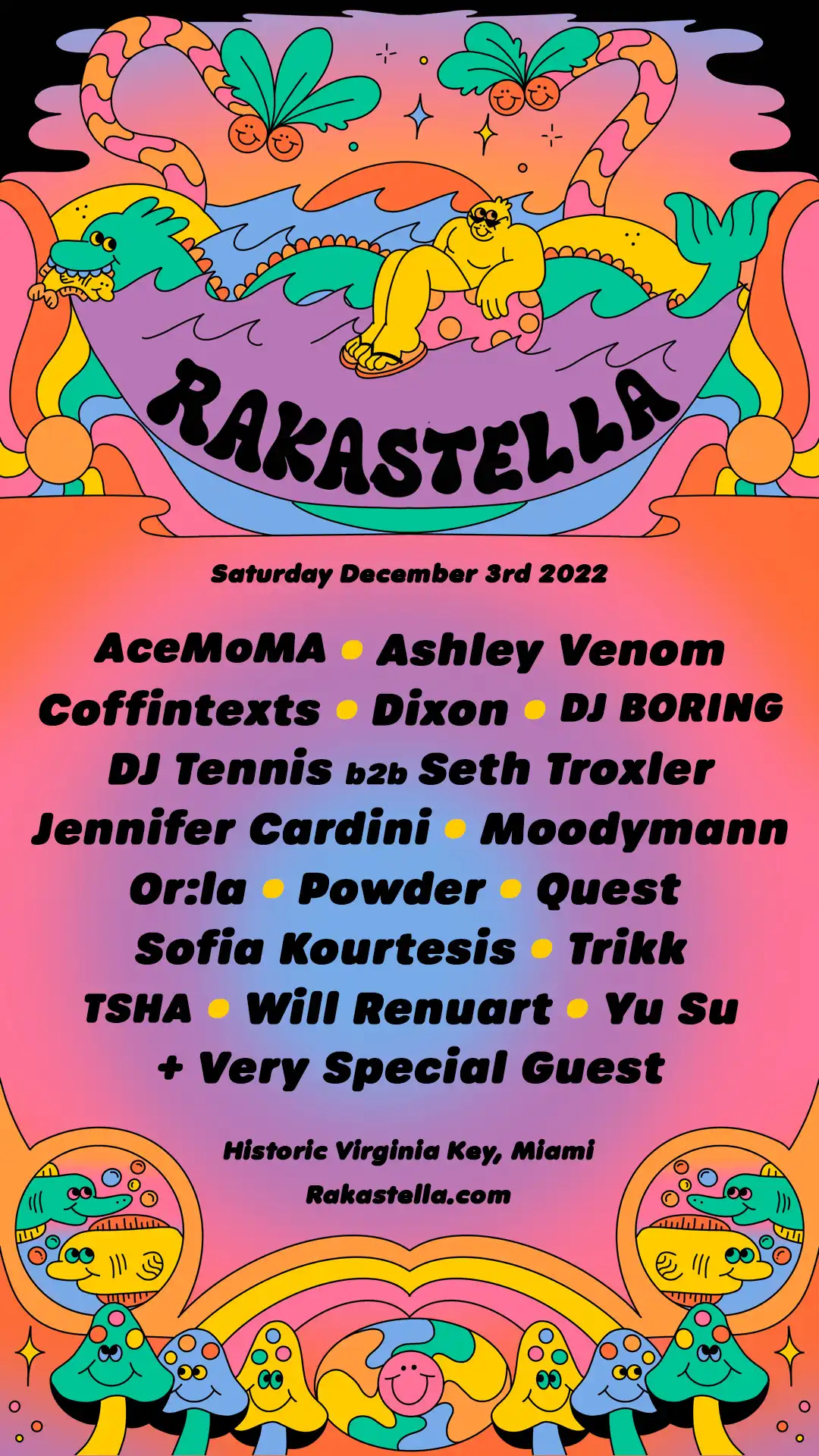 Tell us about the members of your band and their relationship to your music. They also have amazing solo projects - I'm a fan of Aiden Ayers solo material and Hotspring's as well.
Yes!
Hotspring/Scott Gailey
and
Aiden Ayers
have been the closest to me since I first started making music in Vancouver. We've all been growing and developing ourselves as musicians and the way we work together on music is as spontaneous as it goes. Aiden's background in folk and pop have helped me in developing the new songs I've written for the band recently - same goes with Scott. Josh our drummer, as you've probably seen from video clips of our live shows, is the most important person— the rhythm control of my band.
We're big fans of your Yu Su Cooks Instagram account. How has that aspect of your interests been received by followers of your music? We heard you might have something special planned for the hometown crowd as related to Yu Su Cooks?
Haha, thank you that makes me smile. Cooking is part of me as a person, and it gives me the opportunities to be by myself and do things in a slow pace on my off days. And cooking for others brings me pure joy. Yes! I am having some off time this winter in Vancouver, and I have a dinner event planned in early December with a friend who runs a cafe in town. We will be making an announcement soon!
>>Get tickets to catch Yu Su & Her Band LIVE at Fortune Sound Club on November 26th right here<<

Resident Advisor - RA Pick