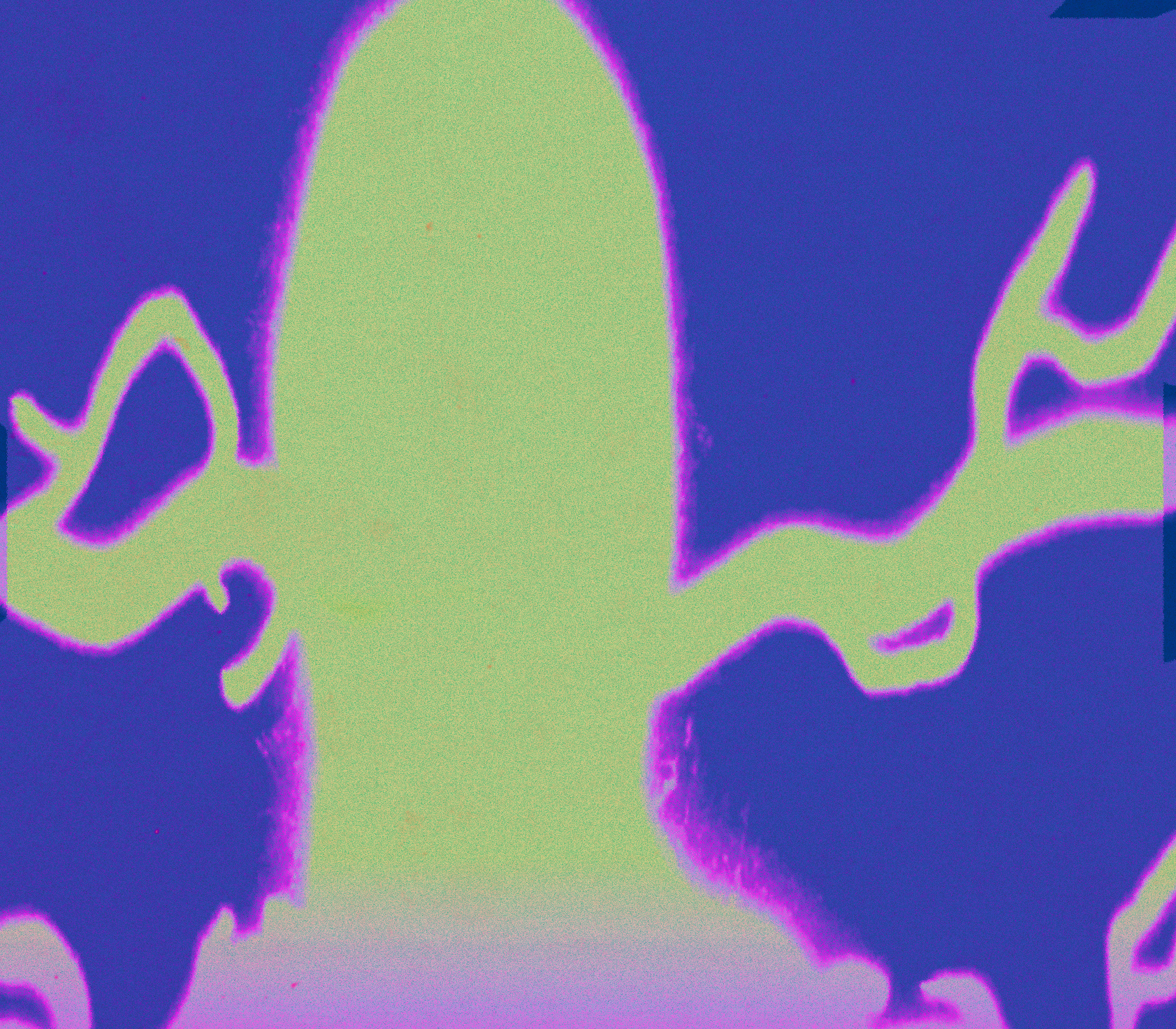 Tues. October 18th, 2022
This Saturday, October 22nd we're excited to be welcoming Vancouver's very own
Jay Tripwire
- a legend in the true sense of the word - to DJ at
our vaunted disco dungeon in Chinatown
. Having been a mainstay in the city's underground dance music scene for a multitude of decades (who remembers the friggin 90's?) and also an ardent attendee of Paradise, we managed to get our heads together to finally get him into the booth for his 400th vinyl release party. Yah, you read that right - he's released 400 records and over 1700 tracks spanning the genres of House, Deep House, Tech House & beyond. Wowza!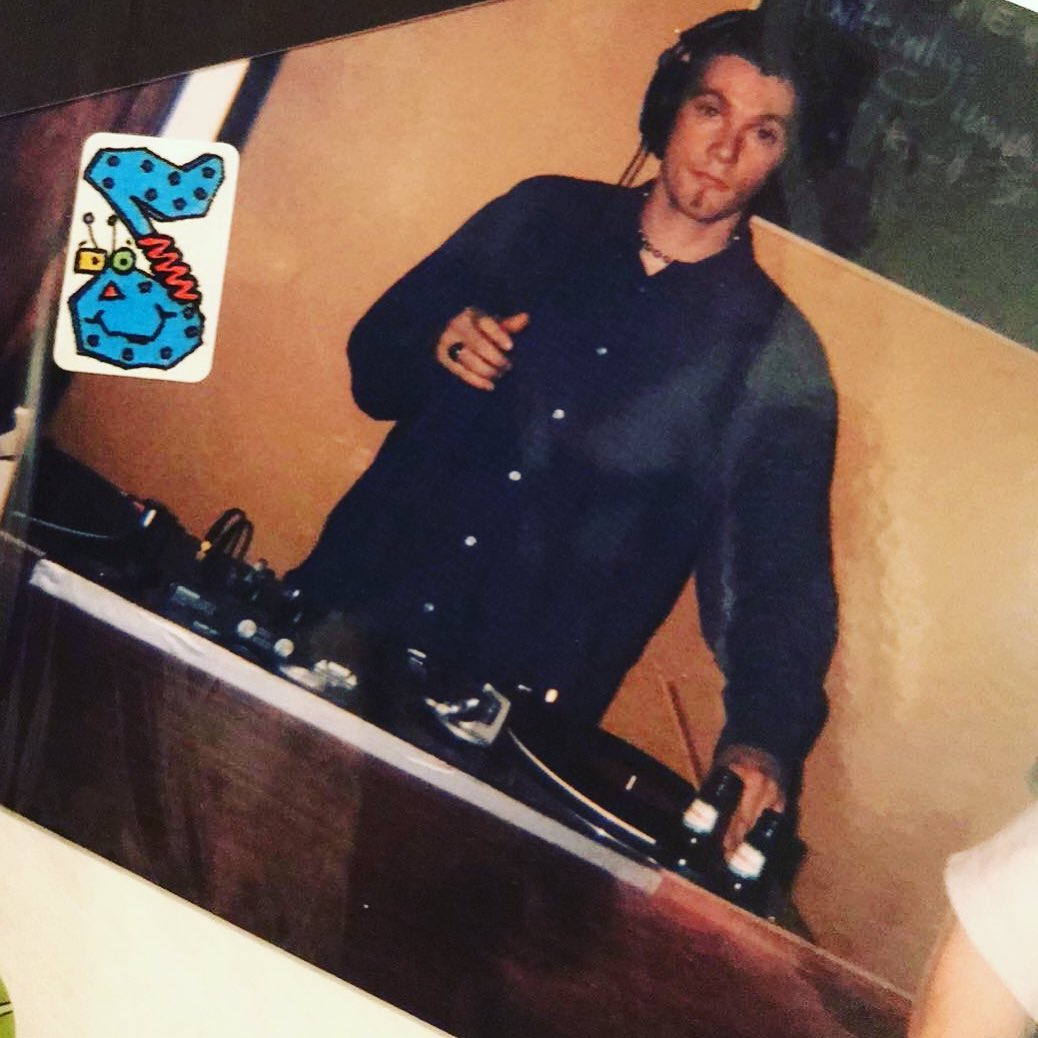 We were lucky enough to get the opportunity to pick Mr. Tripwire's brain and get the answers to a few questions burning in our minds about our city's oft forgotten dance music past. Now read on!
When did you start DJing and can you tell us about what the scene in Vancouver was like then?

The 90s in YVR were pretty fucking amazing. There was something every single night of the week and multiple parties on the weekend.
The scene was very mixed in all regards, and the places to DJ reflected that. In a week you could play at a gay club, a club full of ravers and a loft for the arts and fashion community. On the weekend it would usually be a big rave outside of the city or a downtown party in a huge loft or commercial space. There were so many clubs here and everything was lit — for example on a Thursday there would be 1200 people at
Graceland
and the guest would be someone like Laurent Garnier.
Sometimes I would be playing up to 4 times in a week. Rent was cheap and Vancouver had so many amazing freaks. Vancouver had a San Francisco vibe, huge arts and fashion community, huge gay community, thousands of ravers, all into underground music. By the end of the 90s things began to change.
I saw the AIDS crisis decimate the gay community. Meth destroyed a lot of the ravers, and the artsy people began to leave due to their successes. The scene became split into clubs and raves, the club people rarely went to raves and got their experiences in a nightclub, and the Ravers didn't go to many clubs. The rave scene became massive and, in my opinion, diluted and kind of generic. This was also reflected music wise - the rave music started to get bad, cheesy, and clubs kept more of the real underground house sound.
I also was a very active promoter doing events here, mainly under DOSE productions events, we upped the game for raves here. Around 96/97 the media started to demonize raves, the police were after us, parents groups wanted us in jail. We had to literally fight collectively to keep this thing going. The media used every tactic against us, from the stigma of drugs and music, to demonizing the gay community, I remember a news report saying you can get AIDS from raves, and meanwhile my friends were dying.
We fought, and today you cats get a lot more freedom to keep doing these parties.
How long have you been DJing and producing music and what have been some of the highlights of your career?

(Laughs) sometimes I play a party and realize I might have been DJing longer than some of the patrons have been alive.
There are so many highlights, as hard as it is to do art for a living, I'm literally living my dream. The time here I played at the Lotus was pretty special, all the time playing at
Fabric in London
, and making so many close friends all over the world.
Most gigs are a highlight, and to me most parties are special. It's a huge thing for me still that people will fly me all over the world to play music.
You've recently put out your 400th record and will be celebrating it with an all-night set at Paradise on Sat. Oct 22nd. Tell us a bit about your journey in releasing music in physical form.

Back in my day (cue old man voice) we only had vinyl, we only played records and that was it. If you wanted your music out there you put out records. I had played alongside so many international DJs over the years and made friends with them. We started with a label out of the record shop — Futuristic Flavour alongside DJ Czech and I started cranking out records. I sent them to DJs and a lot of them started asking me for records for their label and that was that. I was lucky because the kind of music I was doing was starting to get traction worldwide and became the origins of "Tech House". Tech House back then is nothing like Tech House now though I might add.
I got a load of press from all the magazines and quickly became Canada's ambassador to the world for underground, trippy house. Before that I had travelled to play raves in North America as a DJ from my own hustle, mailing out mix tapes and flyer packs every week to every promoters address I could find, but after the records came out - the whole world opened up for me.
You were involved in bringing Daft Punk to Vancouver back in 1997 at The Rage (now currently known as Harbour Event Centre and formerly "Plush" and "Gossip" in the Plaza of Nations). Can you tell us a bit about that experience?

Chris and I who ran DOSE and DJ Czech here got asked by a concert company (I think it was whoever got bought by LiveNation, the name escapes me) to partner up for a few shows - we did Daft Punk, Jamiroquai, Aphex Twin, etc. It was pretty easy as we had a corporate company handle a lot of the grunt work and the shows were quite successful. It was our first branch out of doing a rave into an actual concert.
Flyer borrowed from Vancouver Rave Flyers

What would you say are the definitive Jay Tripwire records? Can you list a few for us and explain their significance to you?

Ha, I'm right in the middle of putting out my definitive anthology on vinyl. Parts 1 and 2 are out now and in total it will be an 8 vinyl set. The project is titled "My Life with the Machines" as that reflects my tens of thousands of hours in a room with studio gear.
Jay Tripwire - My Life With The Machines Vol 1 / Repeat REPEAT05 - Vinyl - deejay.de
"Heavy collection of west coast house classics and unreleased tracks produced by Jay Tripwire in early 00's. Exquisite choice of underground grooves that were played over the years by Ricardo Villalobos, Raresh, Margaret Dygas to name a few."
"Jay Tripwire remains one of the most prolific artists around, with an average of 15 releases per year and an average of 10-15 remixes per year. In 2010 Jay was honoured by being named one of the most influential Innovators in house music for "The thoughtful minimal stylings of Jay Tripwire," mentioned alongside visionaries the likes of Frankie Knuckles, Larry Heard, Charles Webster, Atjazz, and Tom Middleton.
Jay Tripwire's work has been featured on numerous compilations, notably from Cocoon, Fabric, Renaissance, Journeys by DJ, Ultra & Bedrock, and is supported by a diverse spectrum of dance culture from house luminaries such as, Doc Martin and Kerri Chandler to techno legends Steve Bug and Laurent Garnier and John Digweed."
>>Get tickets to catch Jay Tripwire at Paradise on October 22nd right here<<