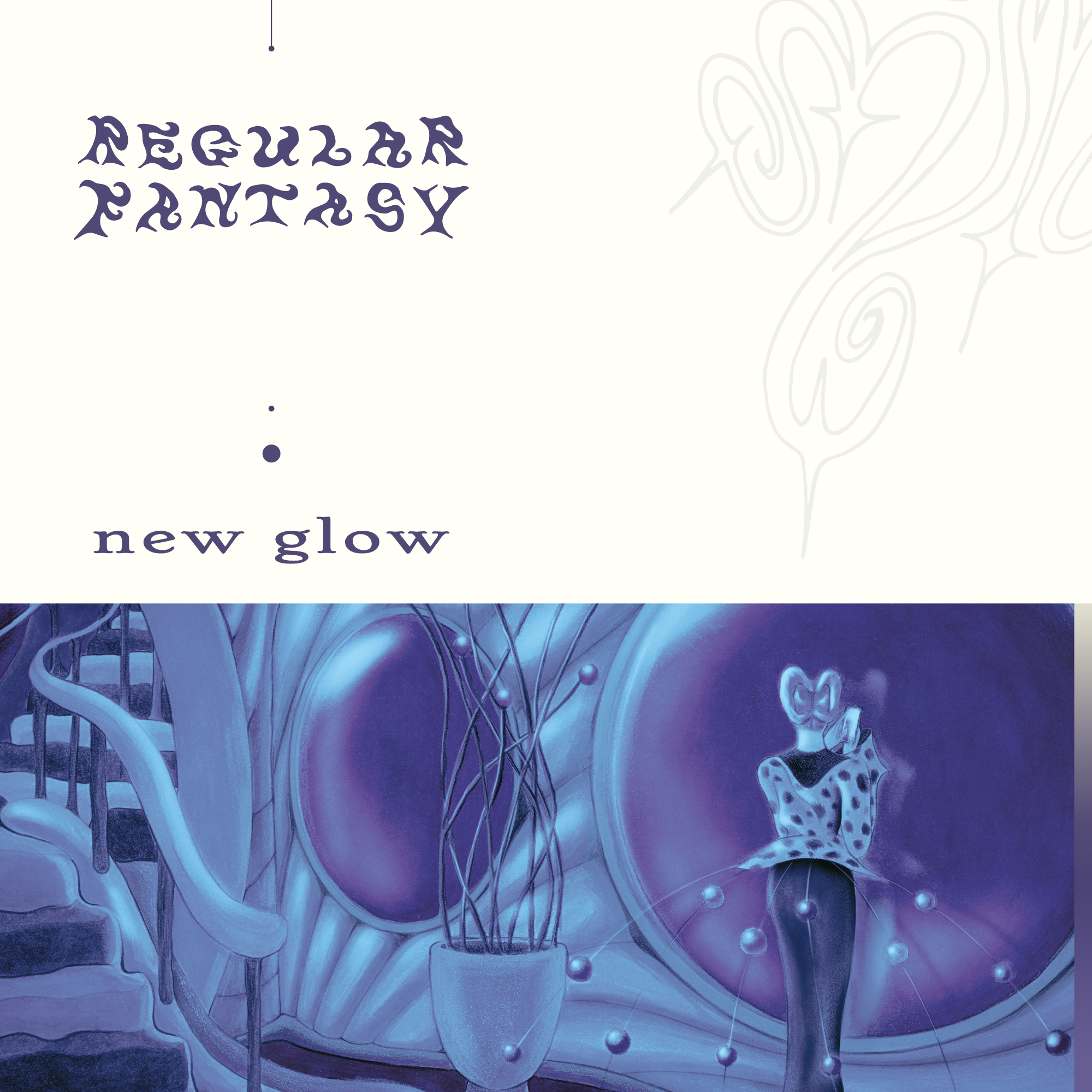 Weds. October 5th, 2022
DJ Express checking in here. As many of you may (or may not) know, back in 2019 I quietly co-founded a little music label project called
Specials
. Since our
1st release
, the label has managed to amass a discography of 6 incredible releases with a diverse array of artists I adore and I couldn't be prouder of how far the label has come along.
Last Friday, September 30th happened to mark a
special
day - the long awaited release of SPECIALS005, Regularfantasy's 'New Glow' EP. I first came into acquintance with Regfant aka Liv when catching her DJing (and often times singing) at the legendary Deep Blue & Sweet Pup studios a few times prob atleast 5 or 6 years ago.
I eventually became a fan of her output on Total Stasis and Mood Hut, and over the years, she's been a DJ I've seen often take big risks - dropping obscure 90s, b-side Top 40 pop remixes that I don't think any other DJ would likely get away with. She's really in a lane of her own in the absolute best way.
When the chance came along to work with her via Specials, the excitement was real. And when we approached her about really honing in on her pop songstress sensibilities to create a high concept vocal house record, she was more than game. Started up during depths of the pandemic in Montreal (probably one of the most locked down cities), Liv teamed up with an incredible army of collaborators- PC Music affiliate Cecile Believe (songwriting/vocals), Priori (production), and Kristian North (writing) - to dream up, write, record, produce and chisel into perfection the New Glow EP - a self described "retro futuristic" pop dance record.
Here are a few words directly from Liv that, to me, really encapsulate the feel of the record, as well as the process behind its creation:
"I wanted to bring back and hone the vocal songwriting aspect of my practice which I feel like i neglected due to DJing and producer lifestyle. I also feel like I've gotten more shy over the years, and hadn't been working out my songwriting muscles. I'm hoping that this record is like the pro-style version of what I was trying to do for years, but never really mastered because I was wearing too many hats and not patient enough to work it to perfection. Let's say, I'm not a perfectionist, but we were trying to use my "DIY", low-fi sound and vibe as a choice of flavour, and not a forced choice due to lack of skill or bad taste. I wanted to make like a… dance floor vocal house record, which I've been trying to do since I started making music, but then again I played soccer for like 3 years and never scored a goal. I guess now I understand the moving parts.

I mean, it still stands that I'm a strong believer in dancing and dance music culture being healing for modern life. I am also really into retro-futurism, which comes across in my music, DJ sets, and artwork direction. I love the idea of imagining the future but from the past, and in my music, creating something that has elements of the ideal past and the ideal future. Music is an escape, when I became a non-child and realized I pretty much had no control over the injustices in the world (climate change, housing crisis, capitalism), I find music and art as something "we" can control." - Liv aka Regularfantasy

Anyways, I'm super proud of this record, am honoured to have been able to work with the Specials team & Liv on getting it out into the world, and can't wait for you all to hear it in its entirety. Shout out to Angela Christensen aka Donna Crooner for her incredible A&R work & day to day management on this project + Malcolm Levy for his vision in getting Liv onboard with us for this release.
Download the digis on
Bandcamp
, stream on
Spotify
/
Apple Music
and stay tuned for the physical slab of wax coming any month now via Rubadub. Ciao!
Also, here's a bonus mix Liv recently put together for
Crack Magazine's "Pop Zone"
which references her ear for the esoteric earworms of 90's pop music - many of which get flipped into dancefloor destroyers of her own.